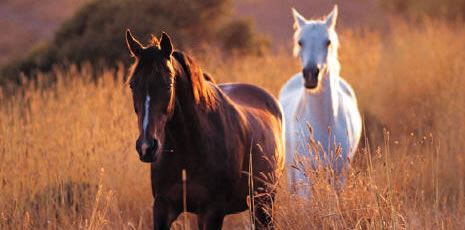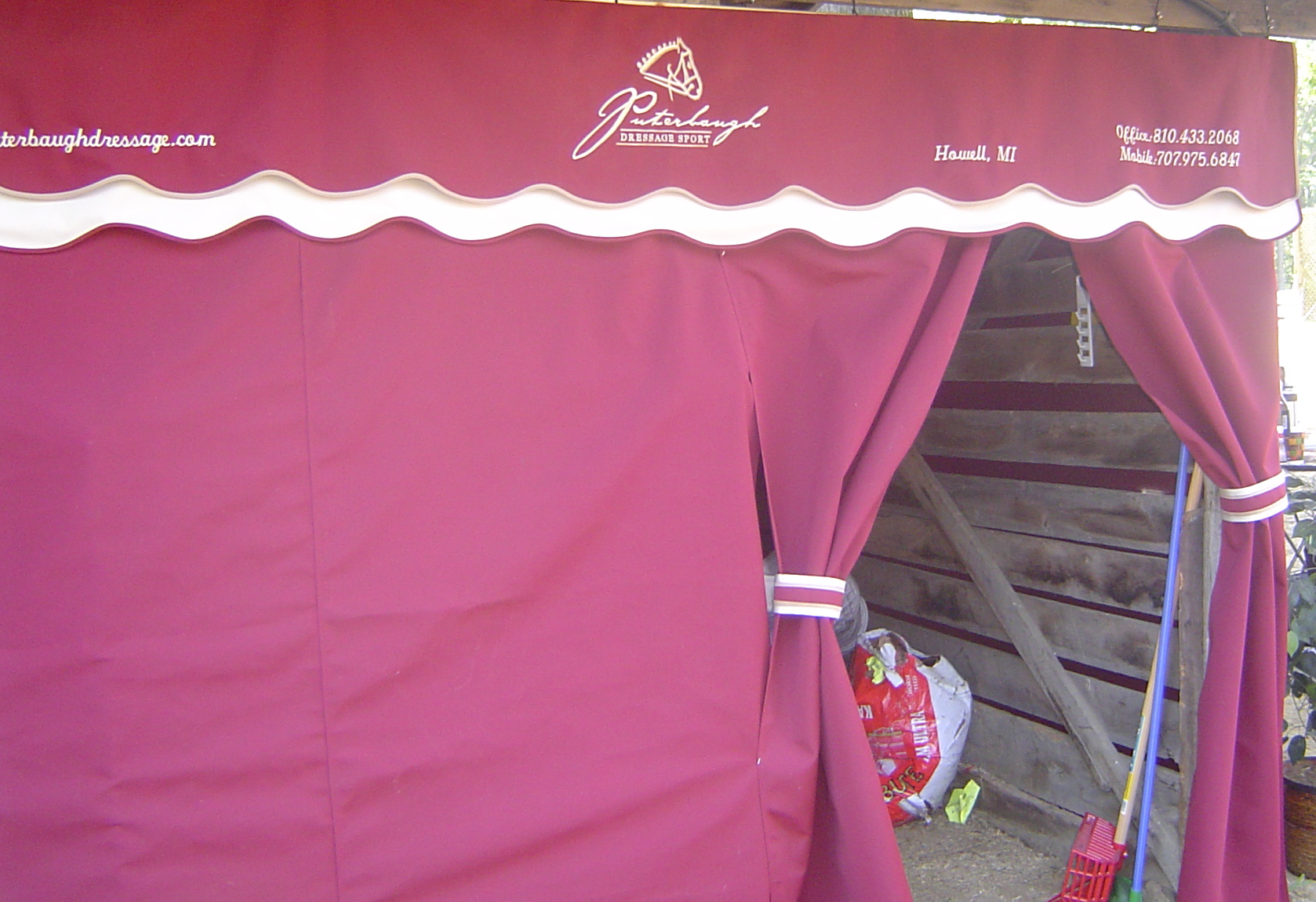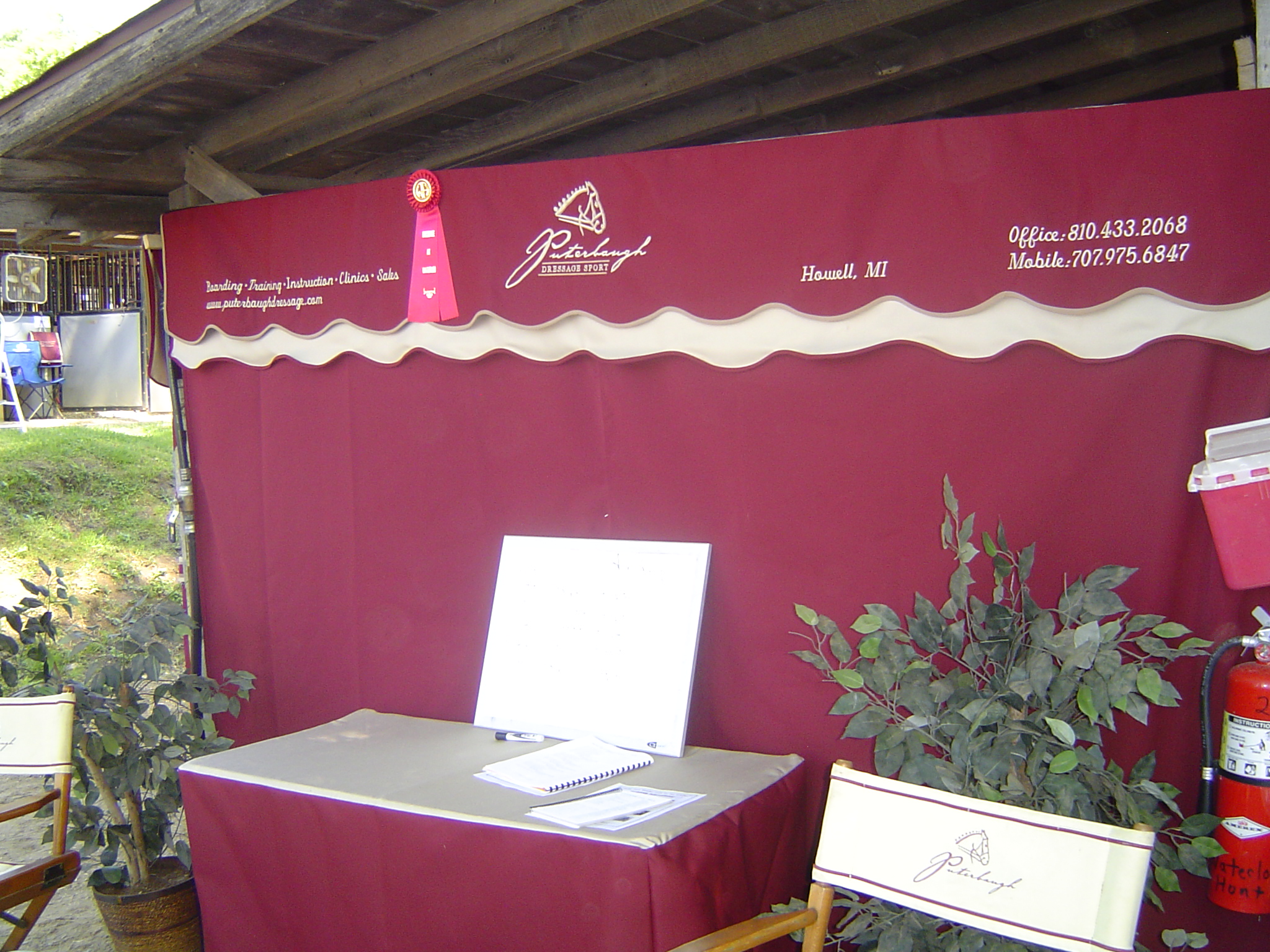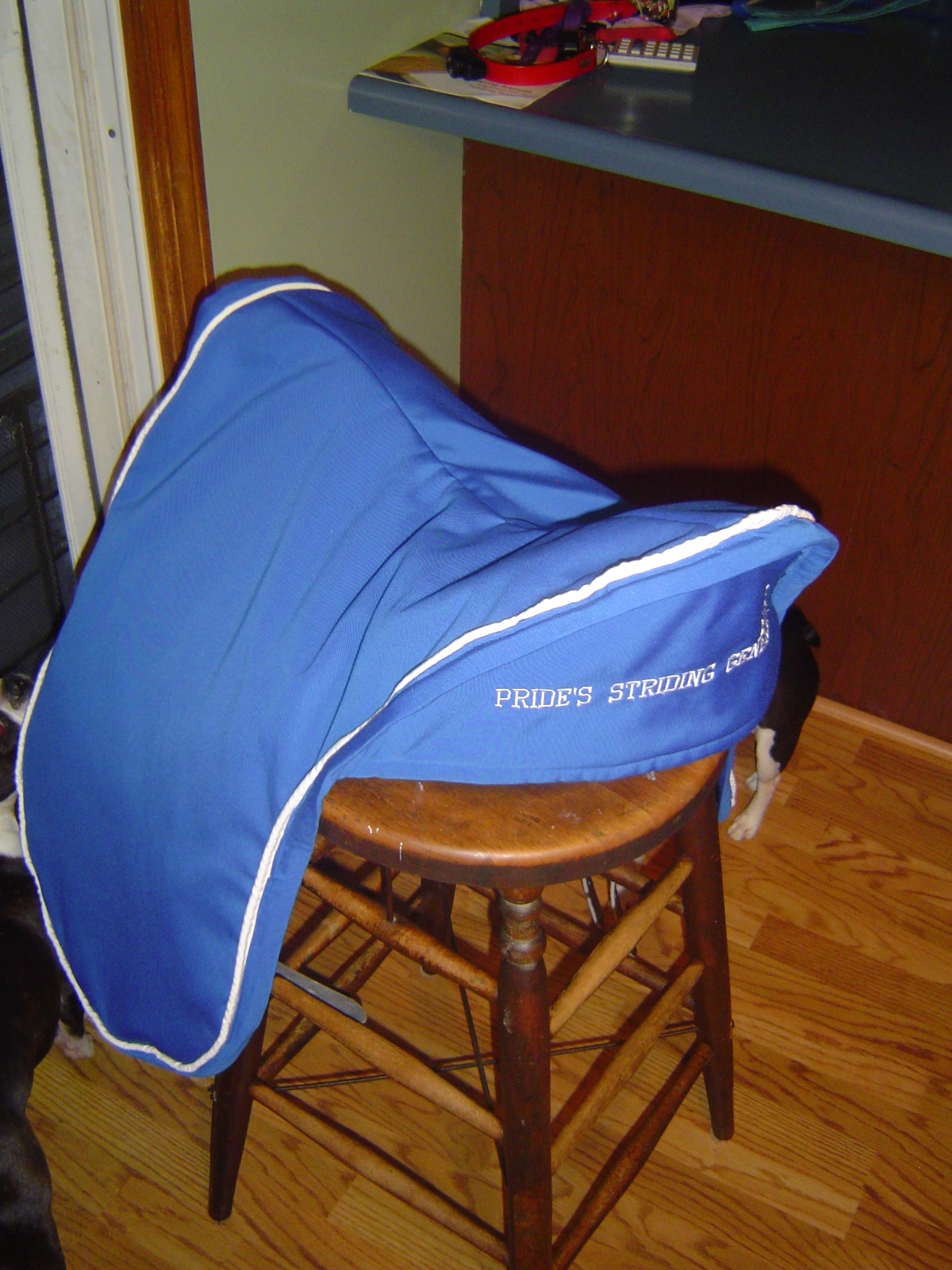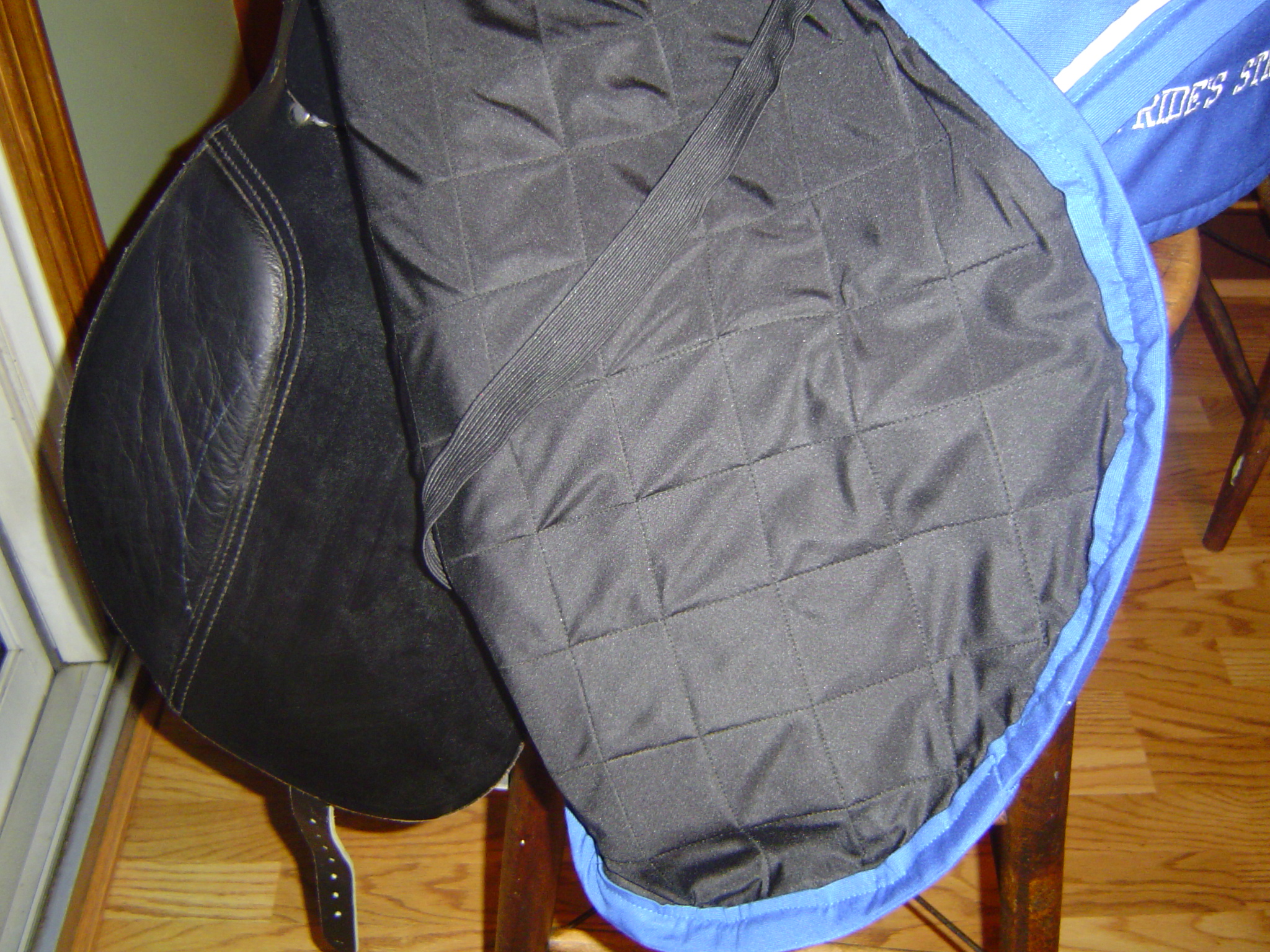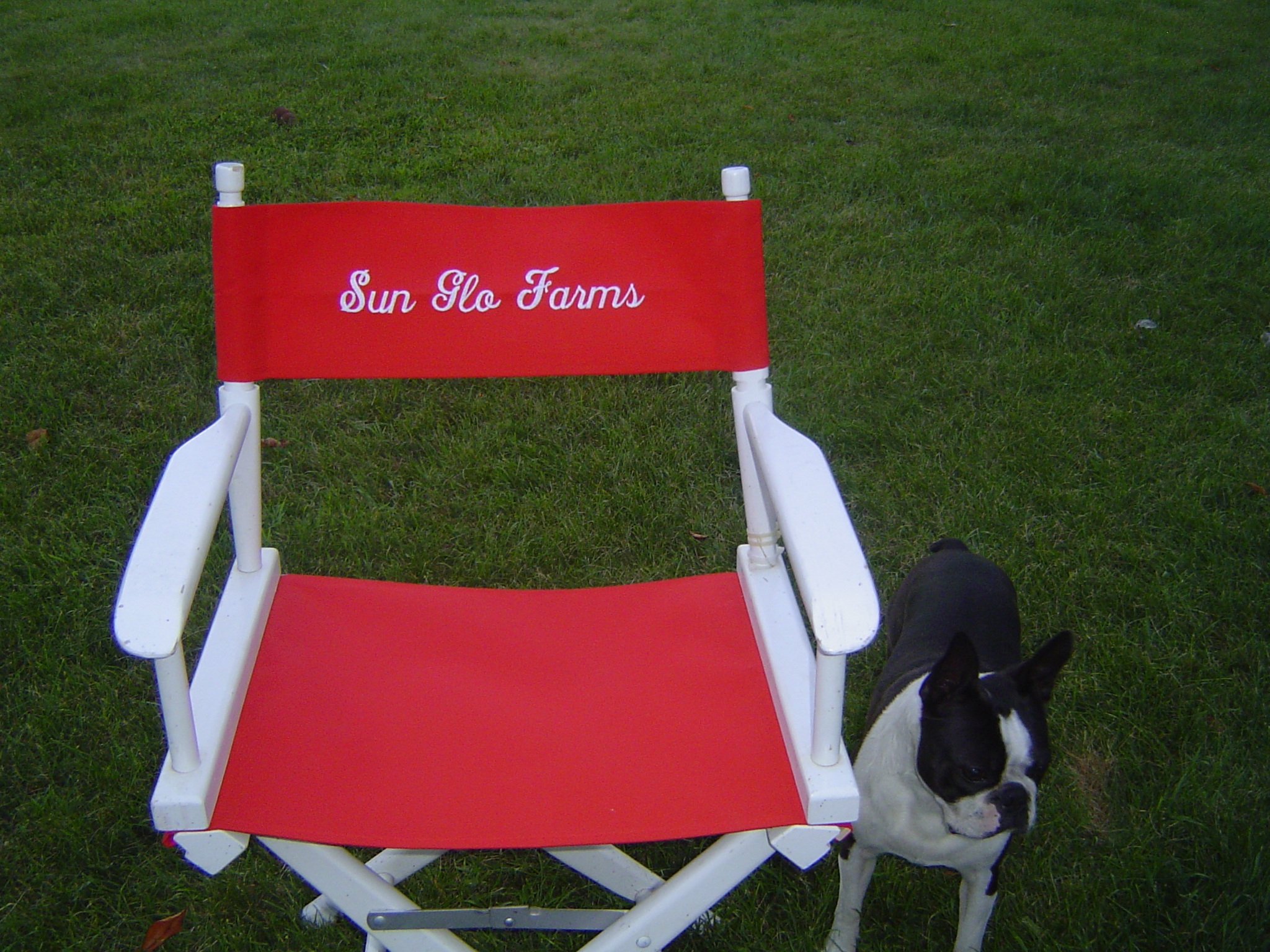 Tack Stall Curtain set featuring a double scalloped valance made from Sunbrella fabric.
Tack Stall End Curtain Set - Features a 10' Panel with a 10' Double Scalloped Valance - note the matching Table cover! You can easily dress up any type of table. All products made from Sunbrella fabric which offers many beautiful color selections to chose from
Replacement backs & seats for many styles of captain chairs
One of our most popular products - Custom Saddle covers made from Sunbrella fabric - many sizes & colors available along with matching bridle & garment bags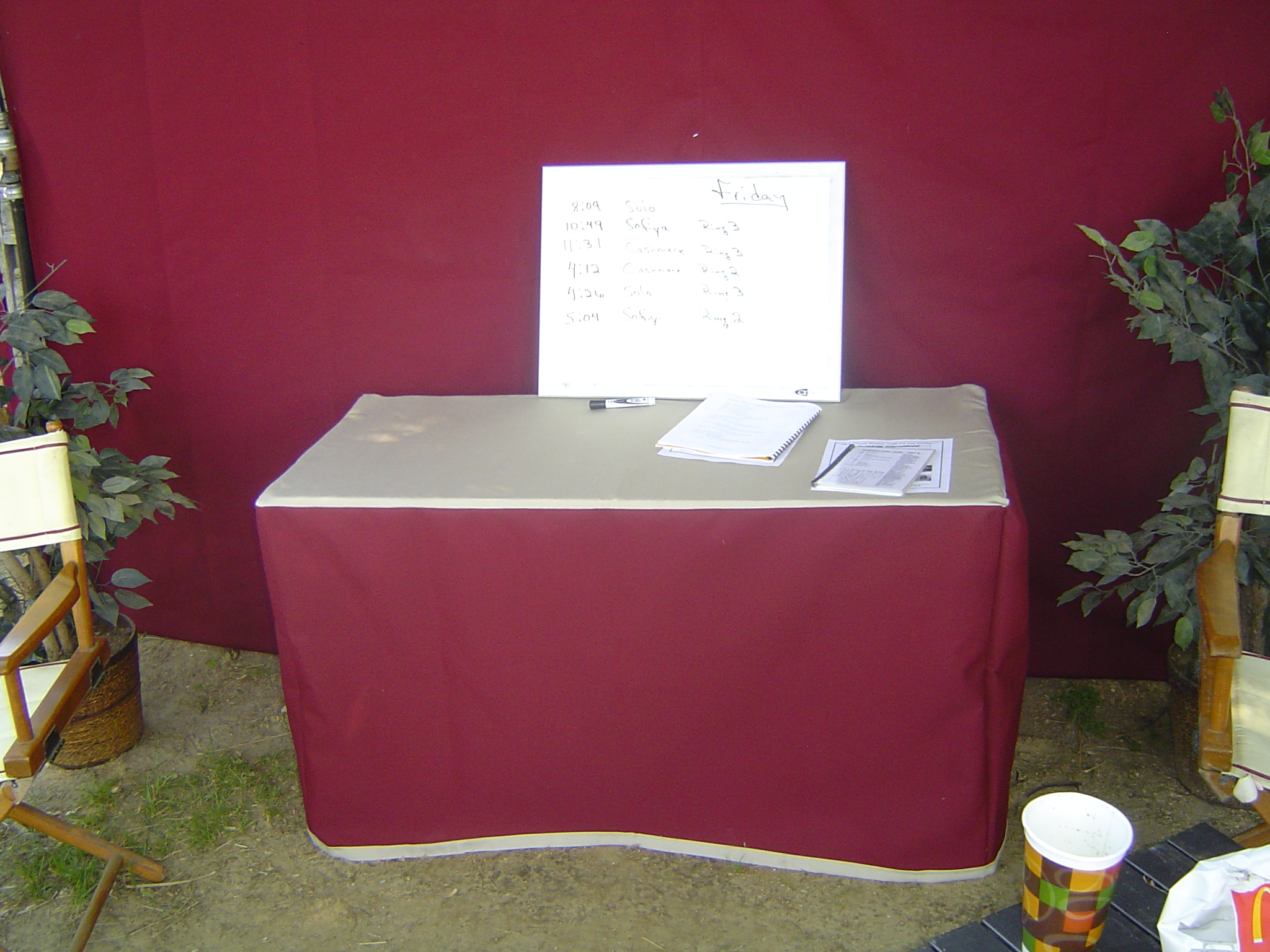 Don't forget to add the finishing touch of a beautiful custom table cover - many sizes & colors to choose from
Be sure to order your custom show pad highlighting your farm colors, name or logo!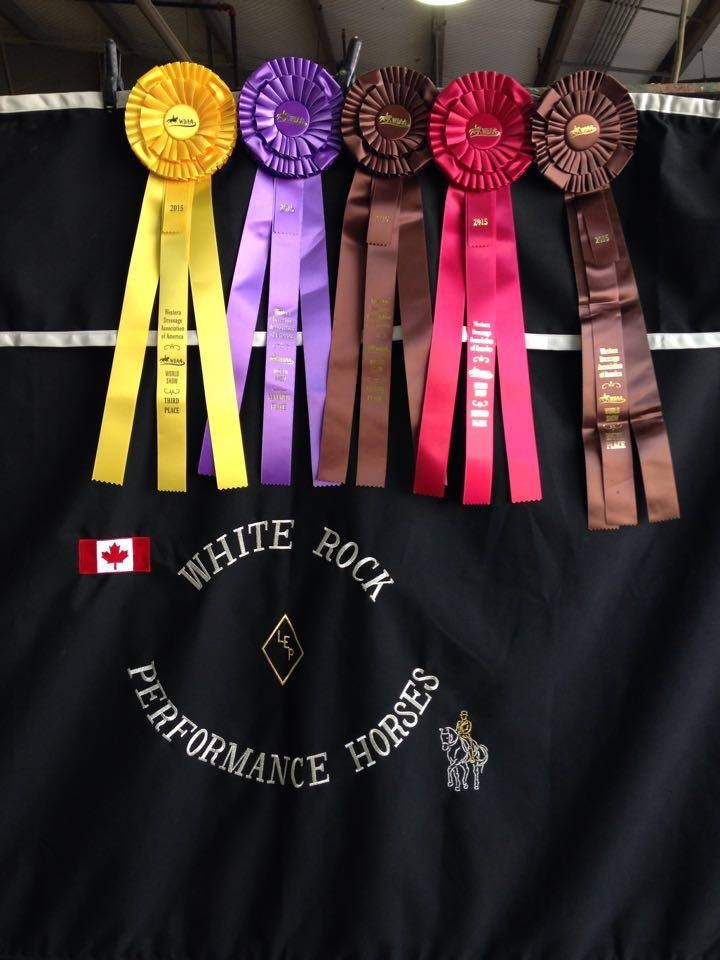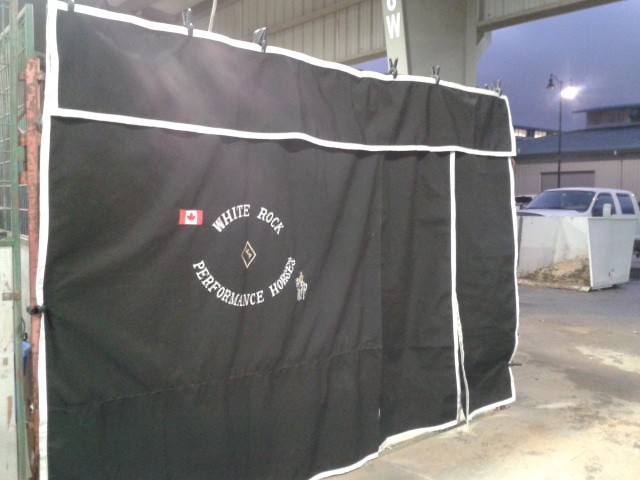 Tack Stall front with custom embroidery work on the 6'x7' panel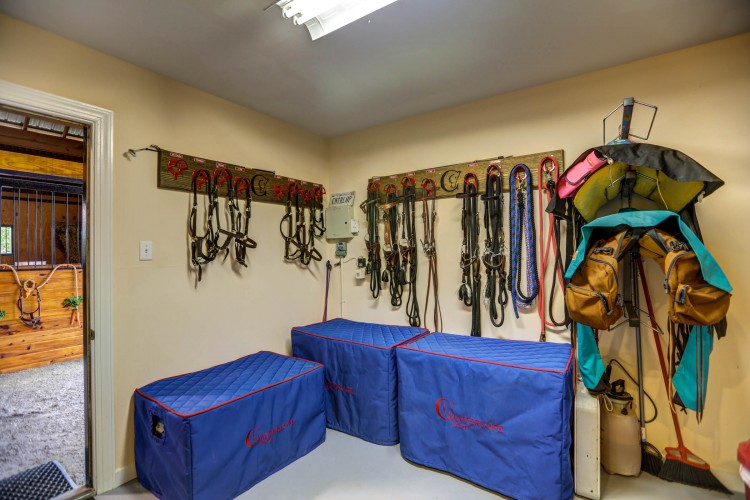 Custom Tack Trunk covers. The logo was digitized and embroidered specifically for our client.